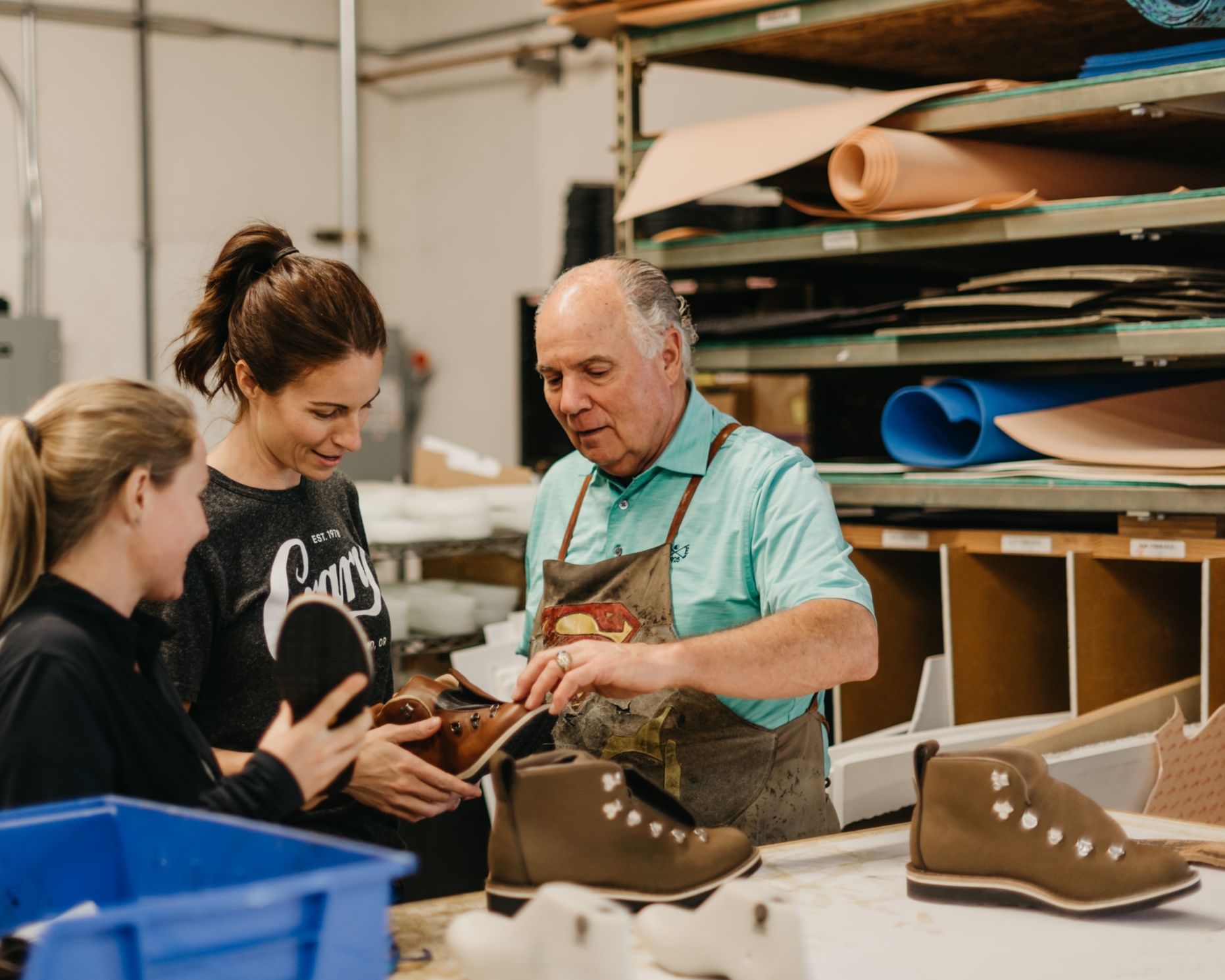 Here at Crary Shoes,
we see ourselves as PROBLEM SOLVERS!
What's our Secret to Success?
- Over 50 years of Orthopedic Shoemaker Experience
- Board Certified Facility through The American Board of Orthotics, Prosthetics and Pedorthics
- Two Full-Time Certified Pedorthists on Staff
-Certified Orthotist
- On-Site Shoe Factory: All of our custom shoes and orthotics are made on site, giving us total quality control and great turnaround time
Do you wear your shoes out quickly on the outside due to your extremely high arches? Do you need ankle support?
Have you been diagnosed with CMT and have pain in your feet and trouble finding properly fitting shoes?
Degenerative Joint Disease
Have you been diagnosed with Osteoarthritis (OA) or Degenerative Joint Disease (DJD)? Has your physician given you a prescription for an orthotic or AFO?
Have you been diagnosed with diabetes and peripheral neuropathy? Do you have foot problems, such as callouses, hammertoes or even amputations? Crary Shoes can help get you on the path to freedom from these problems with corrective footwear.
Do you suffer from painful bunions? Are your arches falling and making the problem worse?
Posterior Tibial Tendon Dysfunction
Do you have toes that are rubbing the tops of your shoes or rubbing sores on the tips of your toes?
Do you have one leg shorter than the other? Is it causing back, knee, hip, pelvic or foot pain?
Has diabetes or a traumatic injury caused you to lose one or more of your toes?
Have you been diagnosed with PTTD? Has your physician prescribed an orthotic or AFO?
Have you been diagnosed with Plantar Fasciitis? Has your physician prescribed custom orthotics?
Has Rheumatoid Arthritis affected your feet? Do you have hammertoes, bunions, and painful bony prominences?
Don't see your foot need solution above? Doesn't mean we are unable to help, just means we didn't list it.
Click the button to send us a note and we will get in touch with you soon!